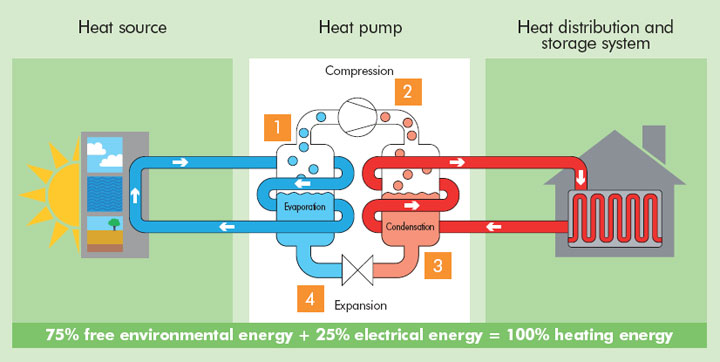 Reduce your heating bills now, you can save up to one third of your heating costs with immediate effect by changing from traditional heating systems like oil or gas to a new efficient heat pump. PET supply two types of heat pumps, air source heat pumps and geothermal heat pumps.
Consumers seeking an alternative efficient heating system can save valuable time and money by engaging the services of an experienced professional company. PET offer solutions to your heating problems combining ethical business practices with expertise and customer service.
More than 200 Heat Pump Installations in Ireland
PET only work with quality German products and have installed more than 200 heat pumps across Ireland. Their systems are based on Dimplex and Grundfos products ensuring the best quality and most efficient heat pump system available in Ireland today.
The fact is that most companies don't supply these quality products and the consumer ends up with an inferior system.
If space is at a premium you can decide to install an air heat pump at relatively low cost. If space is not an issue you can opt for a ground source heat pump which is powerful enough to even heat your swimming pool.
An Energy Technology company helps consumers with high heating costs to reduce their costs and live in a warmer more comfortable environment. PET has a well established base of clients across the country. With over 200 successful installations Pure Energy Technology specializes in converting consumers from traditional heating systems to modern cost effective heat pumps. Prospective clients are invited to learn more by sending an email request to
info@pet.ie
or by calling 1890 25 29 36.
Or find out more about
Heat Pumps
on their website
http://www.pet.ie/